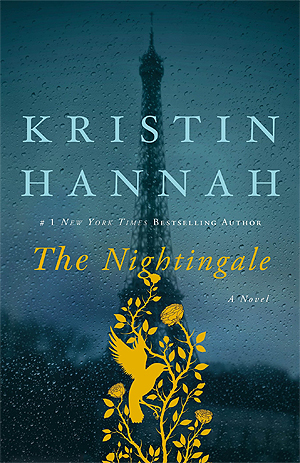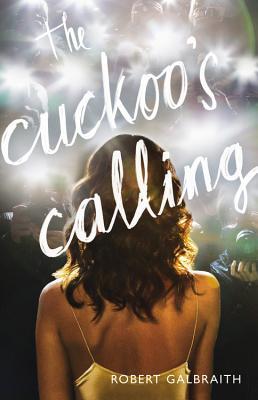 I posted previously that I was following along with Popsugar's 2017 Reading Challenge. And with this, I learned about Goodreads. Which is a great way to keep track of what I have read, what I want to read and what I want to read again. I have learned to only go to the used book store every other month, and go to the library more often. However, I love this used book store I found in Bernalillo, NM. Here are 10 books you should add to your reading list, if you haven't read already (by far my favorites). (The descriptions are either from Amazon or Goodreads.)
The Nightingale by Kristin Hannah: With courage, grace and powerful insight, bestselling author Kristin Hannah captures the epic panorama of WWII and illuminates an intimate part of history seldom seen: the women's war. The Nightingale tells the stories of two sisters, separated by years and experience, by ideals, passion and circumstance, each embarking on her own dangerous path toward survival, love, and freedom in German-occupied, war-torn France–a heartbreakingly beautiful novel that celebrates the resilience of the human spirit and the durability of women. It is a novel for everyone, a novel for a lifetime.

Letters from Skye by Jessica Brockmole: A sweeping story told in letters, spanning two continents and two world wars, Jessica Brockmole's atmospheric debut novel captures the indelible ways that people fall in love, and celebrates the power of the written word to stir the heart.
At The Water's Edge by Sara Gruen: After embarrassing themselves at the social event of the year in high society Philadelphia on New Year's Eve of 1942, Maddie and Ellis Hyde are cut off financially by Ellis's father, a former army Colonel who is already embarrassed by his son's inability to serve in WWII due to his being colorblind.

The Guernsey Literary and Potato Peel Pie Society by Mary Ann Shaffer and Annie Barrows: Juliet begins a remarkable correspondence with the society's members, learning about their island, their taste in books, and the impact the recent German occupation has had on their lives. Captivated by their stories, she sets sail for Guernsey, and what she finds will change her forever.

The Cuckoo's Calling by Robert Galbraith: After losing his leg to a land mine in Afghanistan, Cormoran Strike is barely scraping by as a private investigator. Strike is down to one client, and creditors are calling. He has also just broken up with his longtime girlfriend and is living in his office.

I also recommend continuing this series with Silkworm and Career of Evil.
Big Little Lies by Liane Moriarity: Madeline is a force to be reckoned with. She's funny and biting, passionate, she remembers everything and forgives no one. Her ex-husband and his yogi new wife have moved into her beloved beachside community, and their daughter is in the same kindergarten class as Madeline's youngest.
A Hundred Summers by Beatriz Williams: Memorial Day, 1938: New York socialite Lily Dane has just returned with her family to the idyllic oceanfront community of Seaview, Rhode Island, expecting another placid summer season among the familiar traditions and friendships that sustained her after heartbreak.
Summer at Little Beach Street Bakery by Jenny Colgan: Summer has arrived in the Cornish town of Mount Polbearne and Polly Waterford couldn't be happier. Because Polly is in love: she's in love with the beautiful seaside town she calls home, she's in love with running the bakery on Beach Street, and she's in love with her boyfriend, Huckle.