A repost from 2013. A fun post that I really enjoyed writing.
I am always looking for new places to take pictures. When I am always doing the driving, this can sometimes be harder than it would seem. When I saw an ad for a trolley ride around the "best of Albuquerque" I hopped on. Albuquerque, pronounced AL-bu-kur-key, is a desert city. With very slight weather changes, it is a great place to be. But still a smallish large city. Not a very big airport at all, but the only major airport in New Mexico. I would bet that 90% of you have never heard of Albuquerque. And another large number of you don't know New Mexico is one of the 50 states (I used to be a flight attendant. You might be shocked at the remarks I used to get.)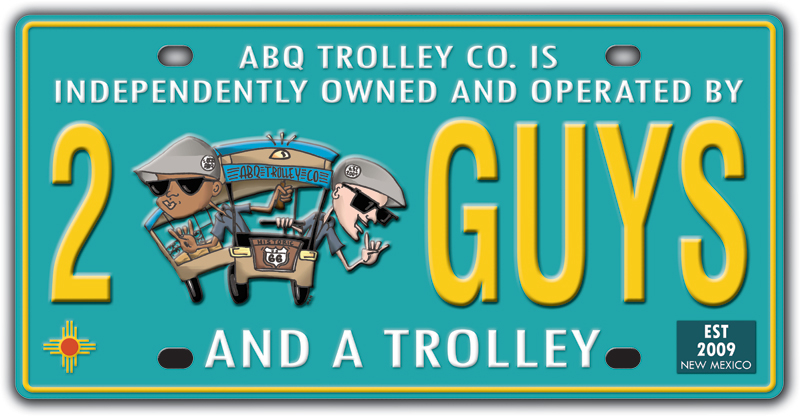 Mr B had fun on the trolley. It was a good little adventure and I learned some things about Albuquerque I didn't know. For instance, the movie Wild Hogs? Picture it. Picture them all meeting up on their motorcycles, riding down the street and William H. Macy crashing into a street sign ('somewhere Seattle' it claims in the movie). Then they go into a Seattle biker bar. That whole part was filmed in Albuquerque. Anybody that watches Breaking Bad knows that it was filmed in Albuquerque. I personally have never watched it, I am more a In Plain Sight (also filmed here) kinda gal. The trolley guys even have a whole Breaking Bad tour. I am sure that didn't hurt their business any. But what a cool job. Driving people around in a trolley, showing them the good stuff.
Famous Route 66 goes right through Albuquerque. A main street that is now called Central. Parts of Central you are told not to be on after dark, but the majority of the street is what makes up downtown, Uptown, the student strip of UNM and the entrance to Old Town. There is some real awesome stuff off of Route 66. There are some cool older buildings that developers have come in and fixed up and turned into something else. For instance, the original Albuquerque High School is now apartment lofts. What used to be a mental hospital (right off of the freeway) sat empty for several years and is now an upscale hotel. Once upon a time, I now can't remember what building it was, some old building was torn down. Now there is a law that certain buildings can't be torn down. So the original drive up motel on Route 66 sits boarded up. Some developer bought it and was going to tear it down to put up lofts and the mayor at the time had it declared an historic landmark. The original neon sign was finally removed to put in a museum and the rest of the building (not crumbling or anything) sits boarded up, waiting its 'what can we use this for' fate.
Fun fact. Although New Mexico does not have any major league sports teams, Albuquerque does have a minor league baseball team. When the Duke's franchise moved to Portland and a team from Calgary relocated here, they took a poll from the city to see what to call the new team. The people of Albuquerque unanimously voted for the Isotopes. What are isotopes and what do they have to do with New Mexico? Isotopes are some nuclear thing and tho Los Alamos, New Mexico is where the atomic bomb was produced, this wasn't the reason for the name of the team. At least not by the people that voted. A few years before the team was in question, there was an episode on The Simpsons. Homer had a hunger strike because he found out they wanted to move the Isotopes baseball team to Albuquerque. So the voters made it actually happen a few years later.
I had said earlier that there is an act that buildings can't be torn down. In the background of this photo is Downtown Albuquerque and the tallest building in the state. No need to build up here, there is plenty of room to build out. The buildings in the front of the photo are part of the Barelas railyard shops which have been closed since 1970. They are very vandalized buildings and completely empty. I noticed it would be a great place to use for a backdrop for photos. But the reason these buildings aren't rebuilt as lofts or anything is because they make lots of money in movies. Movies filmed in the vacant railyard complex include Beerfest (2006),Terminator Salvation (2009), The Avengers (2012), and the pilot episode of Terminator: The Sarah Connor Chronicles. The trolley guys said there is a scene from Transformers (where Bumblebee and a Decepticon crash into a railyard) filmed here too, but I couldn't find anything that collaborated this.
Neil Young and the Partridge Family sing songs about Albuquerque. Tim McGraw and Glen Campbell mention Albuquerque in a song. Even Bugs Bunny, while traveling around the world by burrowing underground; would often get lost while traveling and remark, while consulting a map, "Should have made a left toin at Albukoykee". All three High School Musical movies are set in Albuquerque, at the fictional Albuquerque East High School (but not really filmed here). Microsoft began on April 4, 1975, when it was founded by Bill Gates and Paul Allen in an Albuquerque garage. Demi Lovato was born here. Neil Patrick Harris and Freddie Prinz Jr went to high school here. Jesse Tyler Ferguson from Modern Family was raised here. Here being Albuquerque but how many times can I say that word in this entire post? LOL. Albuquerque Studios is the largest production facility in the country and have filmed over 600 movies in New Mexico. The new movie Transcendence that came out yesterday, was filmed here. As well as Lone Survivor to name a few.
Tho the wind may blow a lot, it is the desert (and sand with that wind), the climate is pretty ideal. In the spring there is some green grass, pretty flowers and blooming trees, but gotta watch out on overusing water. We don't get a whole lot of rain but that is why so many movies are filmed here too. I don't live in Albuquerque, but Rio Rancho is part of the metro area. I have lived here longer than I have lived anywhere else. I by no means am being paid by anyone for this post, just something I wrote after my adventure yesterday. I do find it to not be a 'meet a man kind of place', and not very single mom friendly. But there are worse things in life. My son likes it here, my family is here and I find great places to take pictures (just not in winter). I would really love to find a good meet-up photography group but it must not be a big thing around here outside of Balloon Fiesta. Hum I have a thought…something along the lines of the trolley and photography meet-ups. Wonder what way to start a business like that. Scooter rental tours?
2016 update: Some polls are claiming that New Mexico is the most violent place to live (I guess per capita). I don't feel unsafe here. At least we don't have riots when people are killed. We also have a two time governor running for President, so that's pretty cool. Too bad he couldn't get into the debates.
Save